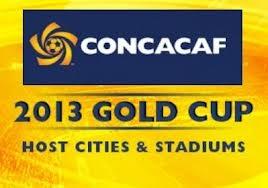 When you are on a roll, you would always like to keep on rolling.The U.S. Men's National Team is on a roll, and so is striker Jozy Altidore.  The Americans put together three consecutive wins in World Cup qualifiers, and Altidore, who hadn't scored for the U.S. for a year and a half, has now scored in four consecutive games.
But the next World Cup qualifier is not until after Labor Day.
Most of the U.S. European-based players, who recently completed their pro seasons, are now off on vacation.  The rest will turn their attention to the upcoming Gold Cup.
Following a disappointing 4-2 loss to Belgium in an international friendly, Jurgen Klinsmann's team edged a less-than-full-strength German team, 4-3.  They squandered a 4-1 lead late in the game, and may have been fortunate not to have given the equalizer.
The tone for three consecutive CONCACAF World Cup qualifiers was set with a 2-0 road victory over Jamaica with Altidore and Eddie Johnson scoring goals.
A 2-0 victory over Panama in sold-out Seattle gave the U.S. another three points, and the clincher was a 1-0 victory over Honduras in Utah.  Sweet revenge for the 2-1 loss to open the hexagonal in Honduras.
Since that loss the U.S. is 4-0-1 in qualifiers, and those 13 points just about punches the ticket to Brazil 2014.  With four more qualifiers left, one more win will seal the deal.
Historically, 13 points gets you in the door.  Fourteen gets you through!
The U.S. will be without Altidore, Clint Dempsey, Tim Howard, Jermaine Jones, Brad Guzan and Michael Bradley for the Gold Cup.  But they will have Landon Donovan, Stuart Holden, Herculez Gomez, DaMarcus Beasley, Edgar Castillo, Oguchi Onyewu, Jose Torres, Clarence Goodson, Kyle Beckerman, and newcomer Jack McInerney.
It's a blend of experienced players working they way back from injury, or extended time away from the game, and players who have been on the fringe of the first 21.
There are some on the preliminary roster, like Brek Shea, Omar Gonzalez, Johnson, and Graham Zusi, who have been starters on the "A" team, who could be called in for the knockout round of Gold Cup play, or fill spots for injured players.
There were some notable absences from the Gold Cup roster, particularly former team captain Carlos Bocanegra.
Klinsmann said that he would have selected him, but with Bocanegra trying to find a new professional club, they mutually decided not to include him for Gold Cup.  Bocanegra has been released from Rangers and is reported to be headed home to Major League Soccer and possibly Chivas USA.
"Carlos, I had a long talk," said Klinsmann, as he discussed his Gold Cup selections.  "He's basically in the middle of another move."
Klinsmann has Mix Diskerud, a highly talented Norwegian-American midfielder, on the roster.  Diskerud could play for either country, but has played for the U.S. U-23 team.  If he plays for the U.S. in a Gold Cup game he will be cap-tied to the U.S.
"With Mix, we have a very special talent that he showed in the U-23 team, and showed that in some moments with us,' said Klinsmann.  "We want to continue to develop the way he reads the game, how he has opportunities to go into the box, he scored a goal in Russia in the last second there."
Klinsmann also addressed the return of Donovan, who has not played much since Klinsmann became the U.S. coach and not at all for the U.S. in 2013.
"Landon coming back to our group is exciting and this is a wonderful opportunity for him now to prove where he's at now after his break and after a couple of months now back with the Galaxy.
"We're simply happy to have him back and to see him now over a stretch of seven games performing."
McInerney, the Alpharetta, GA, native who was the leading scorer with the U.S. U-17s, is now the leading scorer in Major League Soccer with 10 goals.
"We are obviously following him," said Klinsmann.  "We're excited about the progress that he's making."
On the return of Stuart Holden after two years of injury rehab, Klinsmann said, "he's very close.  The plan was to bring him along and now obviously he's getting closer to start games."