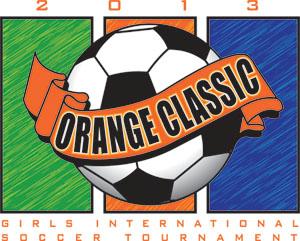 One can trace the roots of the Orange Classic International tournament back to 1980. That first Florida girls-only soccer tournament was originally called the Junior Orange Bowl Soccer Tournament.
That first year there were only 16 teams in the tournament, but that was a start.
The late Don Tufts became the tournament director in 1983 and soon he had taken the tournament to another level. In a couple of years it became one of the most prestigious girls soccer tournaments in the United States.
In the old days the tournament was played in Dade County at the Miami Lakes Optimist Club fields. Tufts increased entries to well over 200 teams, attracting some of the top soccer clubs in the United States, for the tournament that begins the day after Christmas and runs to just before New Year's.
The tournament has also attracted numerous Canadian teams, as well as teams from Denmark and Jamaica.
Don Tufts passed away in 2002, but his vision for the tournament has been kept alive by his wife Cathy, who continues as a tournament director.She has help from others from "the old days" who continue to be involved each year.
"Art Simon, who now lives in North Carolina, comes back every year to help with the tournament," said Tufts. "He also helped Don out for many years.
"And of course, Richard Bartlett, who also has been with the tournament since Day 1, also directs with me."
Cathy and Don have four daughters, each of whom were soccer players and all participated in the tournament with their youth clubs. All four continue to volunteer to help administer the tournament. It has truly been a "family affair."
They select a tournament MVP every year and present that player with a $2,000 scholarship grant. The award is named for Don Tufts.
A Sportsmanship award is also given in honor of Neal Brady, who volunteered in those early days at the Optimist club and is said to have been Don's "right-hand man." Brady was killed in an automobile accident in 1998.
This year 210 teams have signed up to play in the Orange Classic, which is now played in Broward County. The tournament has been supported by the Greater Fort Lauderdale Convention Bureau.
Teams this year come from 17 states and from Canada. Obviously, the Southeast is a big draw from Virginia and the Carolinas down through Florida, but they also come from Texas, Ohio, Wisconsin, Kentucky, Minnesota, Kansas, Pennsylvania, Connecticut, New Jersey and Maryland.
"Don never wanted to turn a team down," said Cathy. "He believed that every girl had a right to be seen by college coaches and that there was a college for every girl. It was for the kids.
"I have the same belief and have tried to continue his work. Soccer has changed. It's become a business to many tournaments, but I like to think that our tournament has stayed the same. I'm in it for the kids.
"That's all that matters. Our tournament has helped many, many girls receive scholarships. There is a college for everyone. That's what it is all about."
Once again over 100 college coaches have registered to attend the 2013 Orange Classic.
In 2003 the tournament topped 300 teams for the first time. They turned away about 40 teams. That was the year of the Washington DC sniper when the WAGS tournament was cancelled.
With the NCAA signing date for seniors set for the first week in February, the Orange Classic provides a last chance for some to impress college coaches.
However, the recruiting process as changed in recent years, and most college coaches will be looking at younger players, the sophomores and the juniors.
And so they come, the youth teams and the college coaches. Good competition, good facilities, warm Florida weather in the week before January, and a soccer tournament that continues after 33 years.
Hard to beat all of that!
[/show_to]
Your subscription has expired please
Subscribe to Southern Soccer Scene to view full article and get all the news in your mailbox!