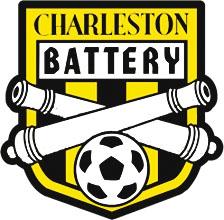 CHARLESTON, S.C. – Major League Soccer club Vancouver Whitecaps FC and the Charleston Battery of USL PRO have announced an initial one-year partnership that will make the Battery the official USL PRO affiliate of Whitecaps FC. 
Battery are a well-respected club with a tradition of success on and off the pitch," Whitecaps FC president Bob Lenarduzzi said. "We have a long-standing relationship with the Battery's President, Andrew Bell, dating back to our days in the USL First Division, and we are excited to formalize an official partnership.
"This affiliation will greatly benefit the development of our younger players by providing an opportunity for them receive more minutes in a professional environment, and as a result it will help with player transition from our Residency and U-23 programs into the first team."
Whitecaps FC will loan a minimum of four players from their MLS roster to the South Carolina outfit during the 2014 USL PRO season. As a result, the 'Caps will not participate in the MLS Reserve League in 2014.
In addition to the player benefits, Whitecaps FC and the Battery will share best practices on and off the field including technical coordination and strategic initiatives.
"We are very excited about the potential that this brings," Charleston President Bell said. "We've been working on the details for some time now and it's great to finally formalize the partnership. Vancouver Whitecaps FC is an ambitious and forward-thinking club and it's been refreshing to note all the synergies between our organizations. We are looking forward to working with them closely and hopefully contributing to their future success."